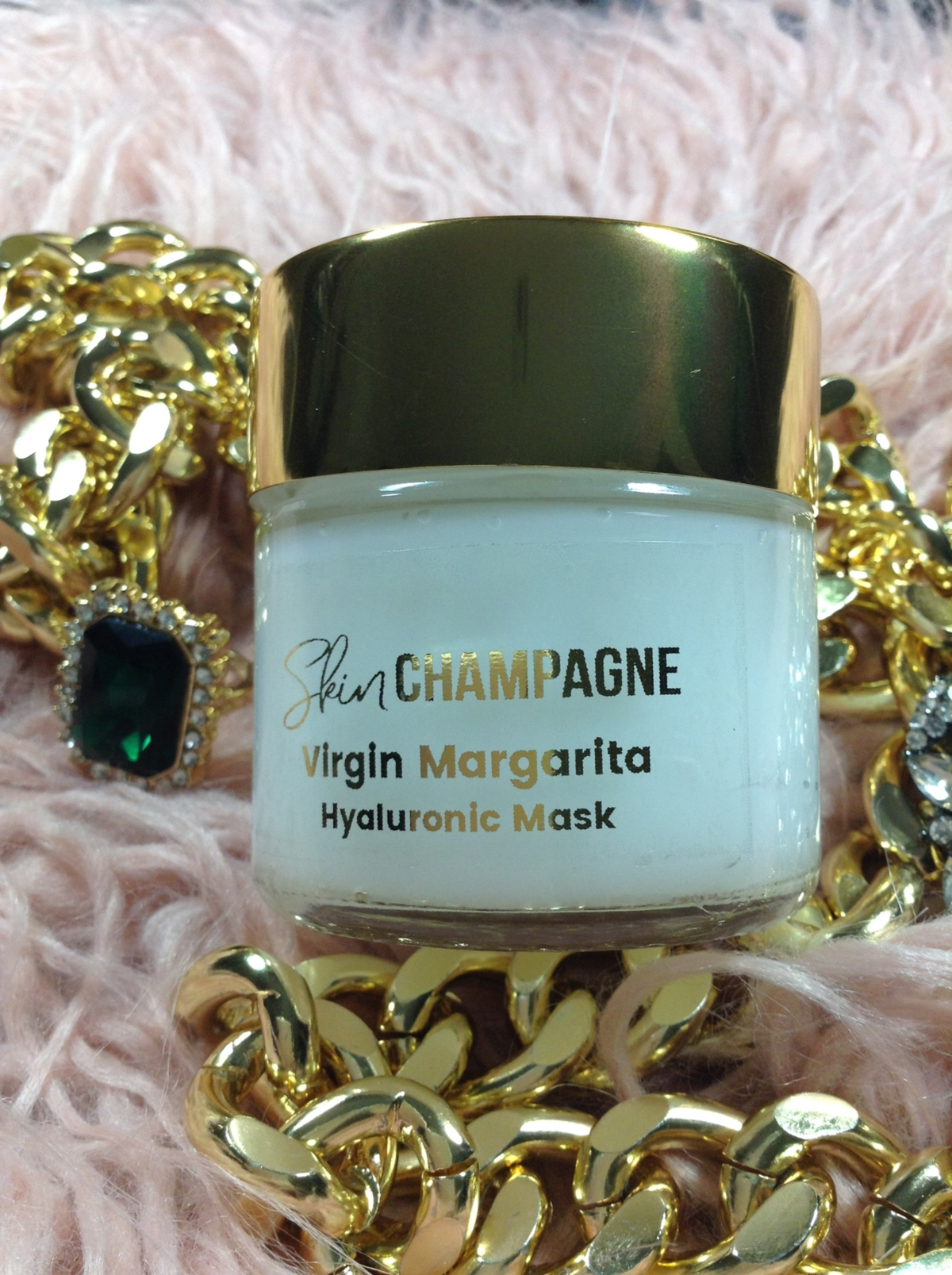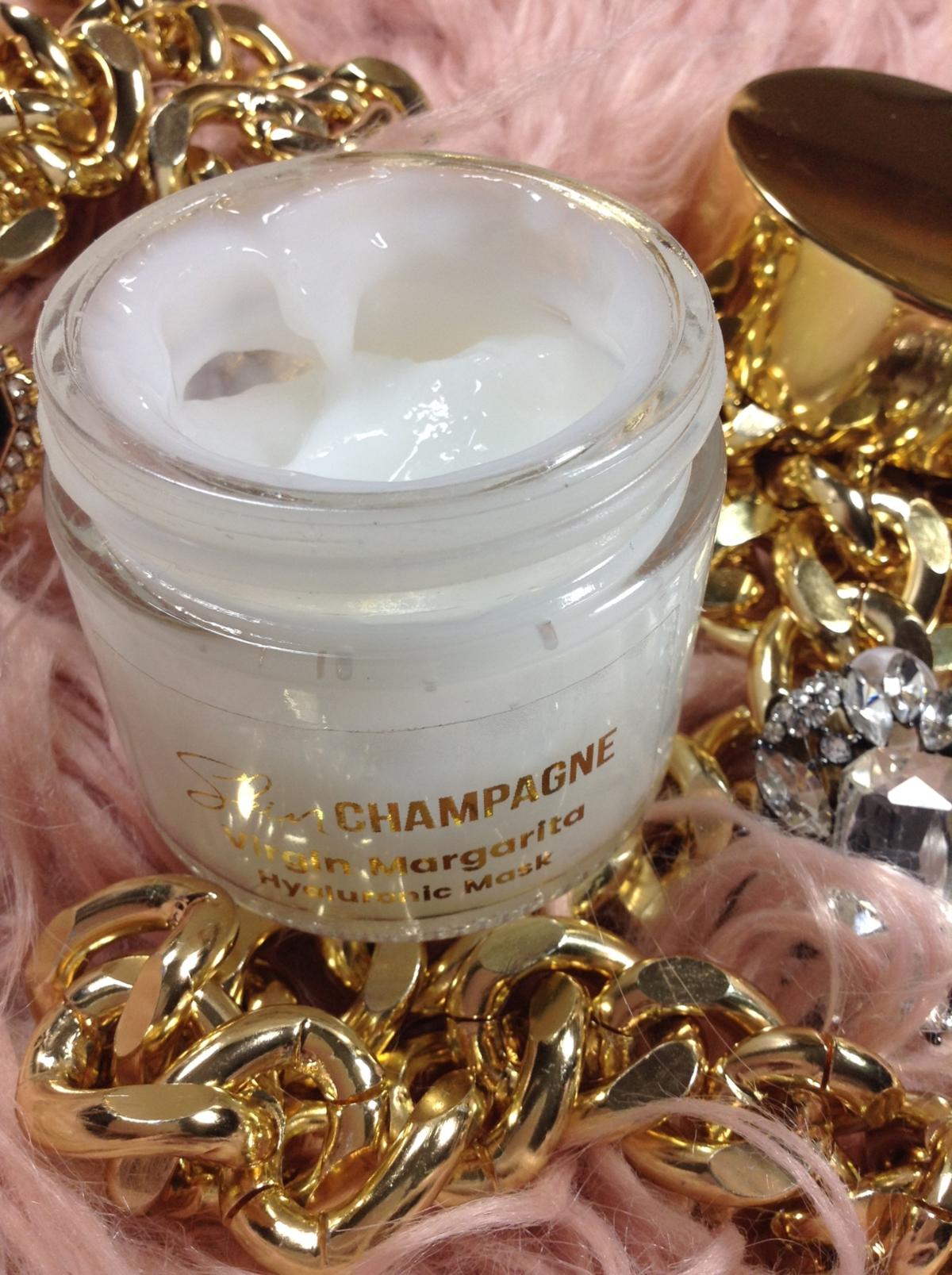 Virgin Margarita Hydrating Mask
Skin Champagne's estheticians call this a tall glass of water for skin. This high impact moisture mask was formulated to hydrate even the driest complexion. This mask will deliver the plump & dewy skin you've been thirsting for.

60 ml / 2 oz
$20.00
Add to cart
Suggested Use:
Apply a thin layer onto clean skin, avoiding the eye area. Leave on for 10-15 minutes. Rinse off thoroughly and pat dry. Use 2-3 times per week.

Skin Type: ALL
Key Benefits:
Aloe Leaf Extract helps keep skin hydrated and visibly plump.
Rosehip Seed Oil, a proven anti-ager helps in evening out skin tone and fading dark spots while reducing the appearance of wrinkles.
Panthenol attracts and holds moisture, resulting in the improvement of both the look and feel of your skin.
Key Ingredient:
Botanical Hyaluronic Acid
Boosts hydration by 1000x leaving plumped and hydrated skin.
INGREDIENTS
100% Luxurious 0% Toxins
Aqua, Organic Aloe Leaf Juice, Glycerin, Botanical Hyaluronic Acid, Organic Rosehip Seed Oil, Organic Jojoba Oil, Vitamin B5, Frankincense Essential Oil, Organic Oat Extract, Sodium PCA, Sodium Lactate, Arginine, Aspartic Acid, Glycine, Alanine, Serine, Valine, Isoleucine, Proline, Threonine, Histidine, Phenylalanine, Saccharomyces/Grape Ferment Extract (Champagne), Tuber Melanosporum (Black Truffle), Organic Gotu Kola, Horsetail Extract, Wild Geranium Extract, Dandelion Extract, Carrageenan, Acrylates Copolymer, Hydroxyethyl Ethylcellulose, Potassium Sorbate, Sodium Benzoate, Ethylhexylglycerin