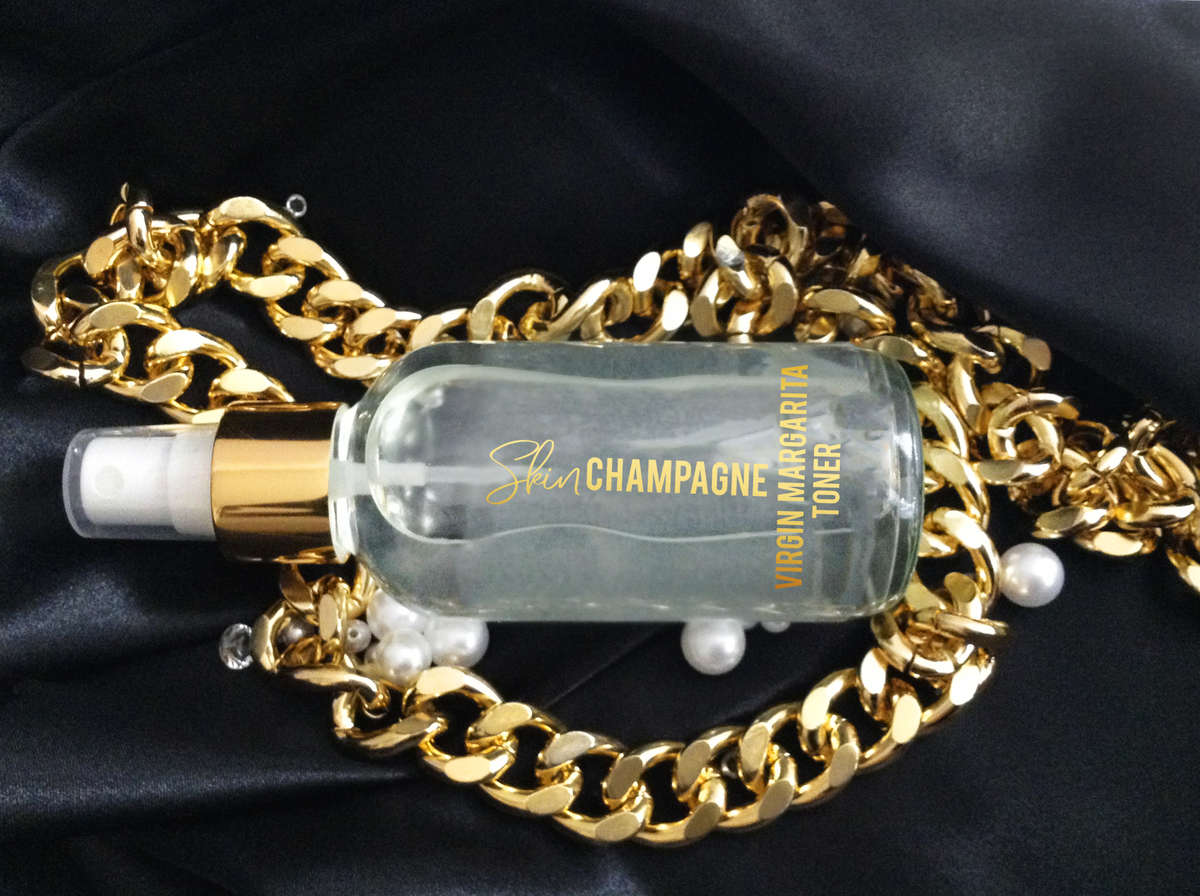 Virgin Margarita Toner
Give your skin a treat as you drench it with Skin Champagne's Virgin Margarita Glycolic Toner.

Daily use, preferably in the PM will exfoliate the outermost layer of your skin, priming it to absorb serums and moisturizers more effectively.

4 oz
$17.00
Add to cart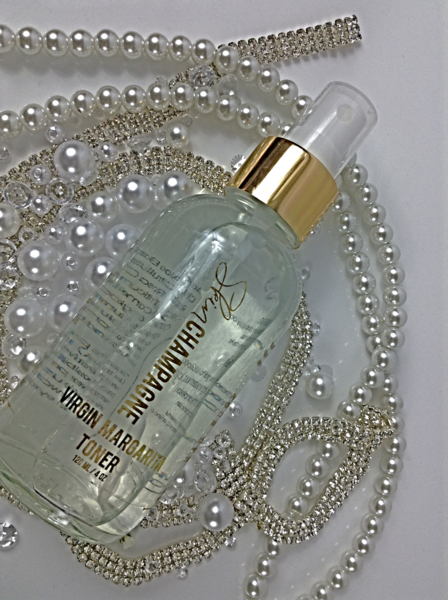 Powered By:
Glycolic Acid
Considered the Holy Grail for exfoliation, this acid removes the top layer of dead skin cells revealing revealing brighter and fresher skin.
Suggested Use:
Saturate a cotton round, and apply onto face and neck. Do not rinse.
Use once a day, ideally in the PM.

Skin Type: Normal, Dry, Oily & Combination
Skin Condition: Mature & Dehydrated

*This product contains an alpha hydroxy acid
(AHA) that may increase your skin's
sensitivity to the sun and particularly the
possibility of sunburn. Use a sunscreen,
wear protective clothing, and limit sun exposure
while using this product and for a week
afterwards. Avoid the eye contour and contact
with eyes.
INGREDIENTS
100% Luxurious 0% Toxins
Aloe Vera Leaf Juice, Watermelon Fruit Extract, Rosehip Extract, Wheat Germ Extract, Green Tea Leaf Extract, Gingko Biloba Leaf Extract, Glycolic Acid, Sodium Lactate, Hyaluronic Acid, Pro VitaminB5, Vitamin E, Allantoin, Lavender Essential Oil