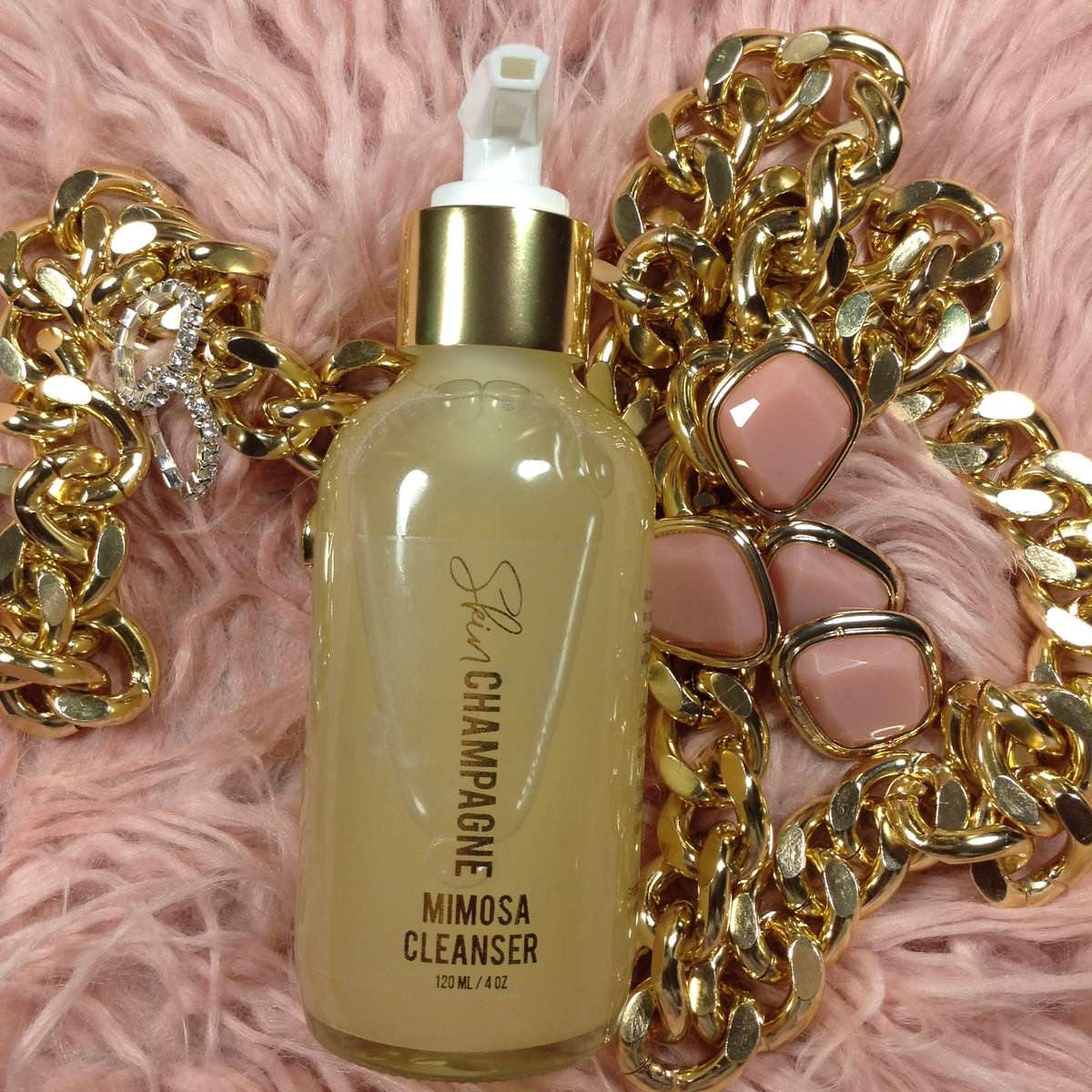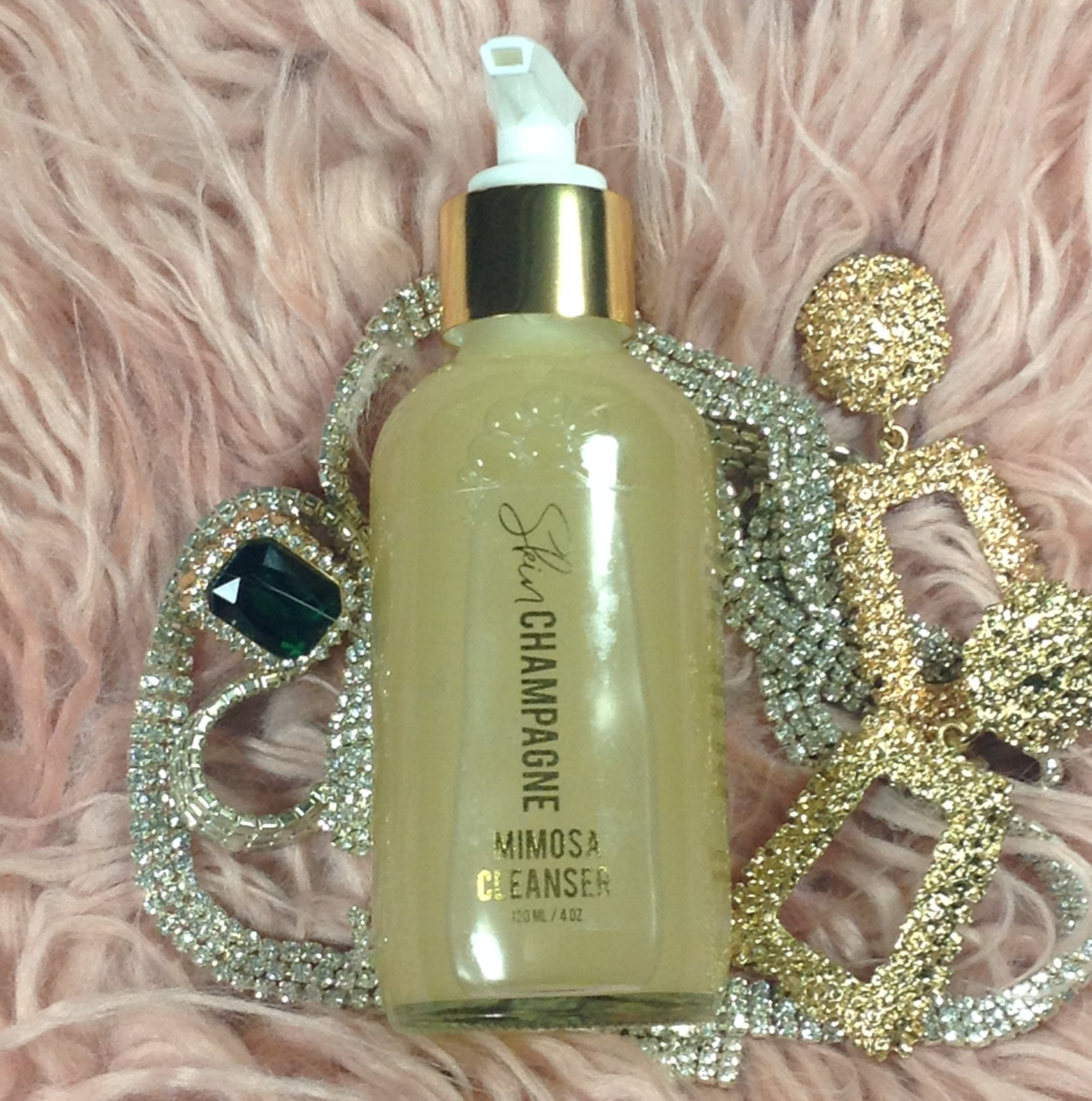 Mimosa Cleanser
Brunch just got a whole lot more popping!

Our spin on orange juice and champagne won't give you a hangover, but it will repair and brighten your skin.

Four exfoliating agents—salicylic, glycolic, lactic and tannic acid—reveal healthier skin by loosening dulling buildup on your skin's surface. Of course, it's not a mimosa without a little Vitamin C, famous for its role in diminishing hyperpigmentation (dark spots). Green tea offers anti-oxidant protection and aloe vera soothe, hydrate and nurture. This cleanser is a must-have for all skin types and will give your skin a mesmerizing complexion that radiates.

60 ml / 2 oz
$16.00
Add to cart
SUGGESTED USE:
Apply a dime size amount onto damp skin in a circular motion to cleanse. Rinse with warm water and pat dry.
SKIN TYPE: Normal, Dry, Oily and Combination
SKIN CONDITION: Hyperpigmentation
KEY BENEFITS:
Formulated to be gentle enough for daily use while effectively exfoliating your skin.
Improves the appearance of your skins texture, tone, and smoothness.
KEY INGREDIENTS:
Salicylic, Glycolic, Lactic and Tannic acid
Natural, beta-hydroxy acid (BHA) derived from willow bark and alpha-hydroxy acids (AHA) derived from tree bark, sugar cane extract, and milk that provides mild exfoliation to help reduce the appearance of wrinkles and enhance skin texture.
INGREDIENTS:
Aloe Vera Leaf Juice, Glycerin, Green Tea Extract, Decyl Glucoside, Sodium Lauroyl Lactylate, Aspen Bark Extract, Bilbery Extract, ProVitamin B5, Sugar Cane Extract, Saccharomyces/Grape Ferment Extract (Champagne), Tuber Melanosporum (Black Truffle), Lemon Extract, Sweet Orange Fruit Extract, Xanthan Gum, Sugar Maple Extract