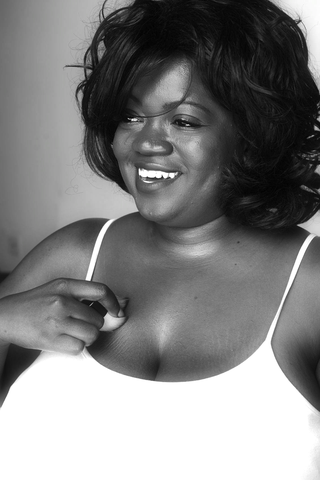 Hello there beautiful!
Six years ago, I managed a profitable cleaning service, but would always reminisce of my years of working in the fashion and salon industry. I almost went to esthetics school in 2007, but living in NYC I couldn't find the time. I knew I wanted to work in beauty but didn't know how and a lot of things changed, I had a daughter and became an entrepreneur however; the universe has a funny way of manifesting things if you want it bad enough, at least that's what happened to me.

The idea for the line came when I was at home celebrating a business win with a friend. She got a little too tipsy and stumbled, as I tried to catch her the champagne she was drinking spilled on my face. Since I have skin allergies, I got a little concerned that this will break me out so I did a quick google search only to learn the wealth of benefits champagne has for your skin. Being an avid DIY'er I decided to give it a try. After that night I began to use the leftover champagne as a toner just to see what would happen and to my surprise, my complexion evened out.

With that revelation, I decided to enroll in esthetician school to learn the foundations of skincare, product formulation and all the things necessary to formulate my brand Skin Champagne, a champagne-infused skin-care line.
So now in its completion, I invite you to come and join the family, learn about our purpose-driven ingredients, our mission to help people celebrate their skin and our vision to help you to become the best version of yourself so at the end of the day we can all say 'cheers'.
Xoxo,
@xohoneychampagne
Founder + CEO @skinchampagne
The brilliant brains behind Skin Champagne set out to provide you with creative concoctions to turn your everyday skin routine into a luxurious part of your self-care approach. We strive to focus on integrity, luxury, and excellence while catering to skincare aficionados aspiring to shift makeup application into an option instead of an obligation.

Integrity
We commit to providing our customers with quality ingredients sourced from trusted and reputable ingredient providers, and packaging companies.

Luxury
We commit to utilizing ingredients of the highest-quality and the purest form without compromising our pledge to integrity and excellence. Natural formulas are at the forefront of our production.

Excellence
We commit to sharing our products in a manner in which our customers feel appreciated, valued, and pampered. Each product will be formulated, packaged, shipped with the customer's greatest experience in mind.